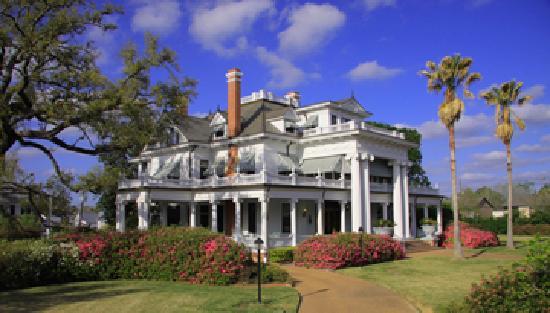 Beaumont, TX has a lot going for it, especially if you're a member of the business community. Of course, that isn't to say that the economy hasn't had its fair share of challenges. Like most local business, you'd probably invite the opportunity to improve yours and gain an advantage over your competitors.
Fortunately, you don't need to implement layoffs or come up with a new product or service to turn things around. Instead, you could make Six Sigma certification in Beaumont, Texas the cornerstone of how your company functions.
Many business systems come with big promises. Six Sigma certification in Beaumont, TX is definitely no exception. Amongst them is that it can help a company achieve a defect percentage of less than 0.00034%. Now, while this may be enough to make you think the system is nothing but a bunch of hype, consider that the following very successful companies have relied on Six Sigma:
National Semiconductor
Microsoft Corp.
Merrill Lynch
Lockheed Martin
NASA
Actually, a number of businesses also have Six Sigma certification in Beaumont, leveraging this collection of techniques to improve their results. Gerdau, 3coast and Tyco all have Six Sigma to thank for helping them evolve as a company.
Currently there is no training schedule available for Beaumont. However, we do have ongoing training in nearby locations. Check out available training in nearby location
The story behind Six Sigma's popularity also helps tell the tale of this legendary system. It was first invented by Motorola back in 1986. What is one of the largest telecommunication companies in the world today was struggling at the time and knew something needed to change. Six Sigma turned out to be the answer to their prayers.
However, this alone wouldn't launch these business techniques into the international consciousness. Instead, it was Jack Welch heading up General Electric in the '90s. Almost a decade after it was invented, Welch implemented Six Sigma at his new company and likewise turned things around. Aside from saving an entire enterprise, Welch was also bestowed with the title "Manager of the Century" by Forbes Magazine.
At the heart of Six Sigma is the idea that just about every system within your company needs to be streamlined and then reproduced perfectly every time it's used. Variables create gray areas where human error can thrive and your company can struggle.
This exists even in the hierarchal structure of Six Sigma's educational process. Each step up the ladder involves objective requirements. It also demands that you help teach those below you.
For the best 2015 possible, use Six Sigma certification in Beaumont to take your company to the next level. It has a track record that speaks for itself.
Live Classroom Training
Onsite Classroom Training
Online Self Paced
Online Instructor Led
Blended Training