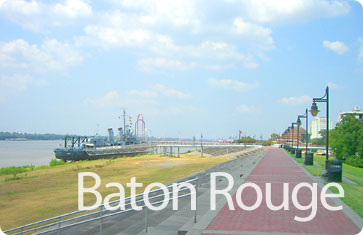 If you are a Louisiana professional, you know you need to be in tune with the business trends that drive the economy if you want to contribute to your employer's success. What can you do to be able to give more to the organization you work for? How can you do this while also improving your own skills and getting recognized for the contributions you make? Success is a team effort between you and your employer, so you need training that will be a win-win effort. You need Six Sigma training In Baton Rouge.
Why Businesses Want Six Sigma
Continuous improvement is the focus of every business, no matter what type. Managers must always ask what they can do to keep costs from getting out of control and keep productivity rates high. They need your help to do it. There is no way a business can succeed without having everyone understand the business process and what makes it work or not work.
The Six Sigma system was developed so that businesses could mathematically measure what parts of their business processes worked and how well. A business process is simply the way the company or organization delivers what it has to deliver. That could mean a customer service call center solving problems over the phone or the Internet, or a school district educating children and seeking to reach goals of academic achievement, or it could mean how well a factory assembles products.
Currently there is no training schedule available for Baton Rouge. However, we do have ongoing training in nearby locations. Check out available training in nearby location
Why You Want Six Sigma Training In Baton Rouge
Your Six Sigma training In Baton Rouge will teach you how to use these methods, how to communicate with others on your team about the business processes you are helping to improve and will let you be part of the solution to every problem. It will make you a bigger contributor to your employer's success and thus make your current job more secure. It will help you get recognized for good work and make you a better candidate for future promotions and career growth. Choose Six Sigma training In Baton Rouge that will fit your schedule and help you maintain work-life balance. There are plenty of study options available, from classroom training at a university to online and accelerated courses. Make sure the program you choose is well-recognized by your employer or other reputable businesses if your employer is still in the process of implementing Six Sigma and hasn't chosen a program yet.
Live Classroom Training
Onsite Classroom Training
Online Self Paced
Online Instructor Led
Blended Training