Global Six Sigma dba as Six Sigma.us has been approved by (Project Management Institute PMI®*) to issue PDUs for your courses.
Global Six Sigma dba Six Sigma.us has been reviewed and approved as a provider of project management training by the Project Management Institute (PMI). As a PMI Registered Education Provider (R.E.P.), Global Six Sigma dba as Six Sigma.us has agreed to abide by PMI-established quality assurance criteria.
We are authorized to display the PMI R.E.P®* logo prominently on our website. This label guarantees 6Sigma.us courses satisfy PMI®* quality assurance criteria. Students may earn PMI®* PDUs upon completion of approved courses offered by PMI®* Registered Education Providers (R.E.P.s), such as 6Sigma.us. These PDUs may be used for fulfillment of PMP®* requirements to earn or maintain your PMP®*.
How to search PMI®*:

Our Registered Education Provider (REP) number is: 2530

We are pre-approved to offer PDU credits for many of our programs. In addition, you may always request manual credit for any of our courses not pre-approved through PMI®.

http://www.pmi.org/Learning/Professional-Development/rep-find-a-registered-education-provider.aspx

search ID 2530 Global Six Sigma USA
Global Six Sigma USA dba 6Sigma.us is approved as a Registered Education Provider through April 30, 2020. You may view our certificate by clicking on the button below:

Click Here for PMI® Certificate
PMI extended all Accreditations until December 31, 2020, due to the Covid-19 pandemic.
6Sigma.us is also accredited through March 31, 2022, as an Authorized Provider by the International Association for Continuing Education and Training (IACET®),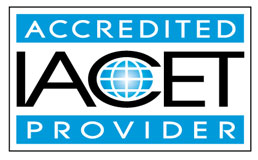 11130 Sunrise Valley Drive, Suite 350, Reston, VA 20191.
This allows us to offer Continuing Education Units or CEUs for our programs.

Click Here for IACET Certificate