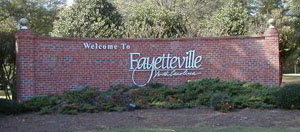 One of the biggest and most strategic of US Defense bases – Fort Bragg is eagerly looking to implement lean six sigma methodology. The idea is to try and run operations at the base in the most efficient and effective way, without incurring costs which could very well be pruned.
In any case, if you look at many of the defense and other governmental establishments across United States, lean six sigma has become pretty much a norm. After all, these are difficult economic times and every penny saved does make a difference. Moreover, along with cost savings, there is a lot of efficiency involved once six sigma comes into the picture since the same activities being undertaken previously, are now being carried out more efficiently and effectively.
We mention this aspect since many live under the notion that when it comes to lean 6 Sigma, it comes at the cost of activities being undertaken. So in Fort Bragg's case, there may be some kind of compromise in the training which is offered or the facilities which are available to defense forces – no, that is not the case at all! Instead, with the same end objectives, how best things can be done efficiently and effectively? That is what lean six sigma is really all about.
Currently there is no training schedule available for Fayetteville. However, we do have ongoing training in nearby locations. Check out available training in nearby location
At 6Sigma.us we have worked hard to ensure that when it comes to lean six sigma training, there is no compromise of any kind. In any case, we work closely with senior defense personnel to ensure that all resources are used optimally. To give you an example, the government might have spent a lot of money on training equipment, guns, machinery, other defense paraphernalia now if this ends up lying unused, it is no doubt a colossal waste! We train on all of these aspects to ensure that resources are used in the most efficient and effective way. This includes deployment of personnel as well – instead of remaining  on the bench, personnel can be deployed as deemed most suitable.
Further, we have worked closely with various arms of the government, including the defense, in other parts of the country as well, and there are lessons to be drawn for Fort Bragg, for Fayetteville, from these as well. For instance, minimizing errors down to near zero levels are as important for the defense sector as they are for private businesses. Accordingly, we train with defense personnel to ensure that whatever they may be doing or may be involved in, they make the most of training in Fayetteville to get to a situation where errors are down to near zero levels.
All of these initiatives from 6Sigma.us come at really low costs, so costs are never expected to be a concern; in fact, with this training – and the efficiency which is achieved thanks to that, there are enormous savings to be made!
Live Classroom Training
Onsite Classroom Training
Online Self Paced
Online Instructor Led
Blended Training