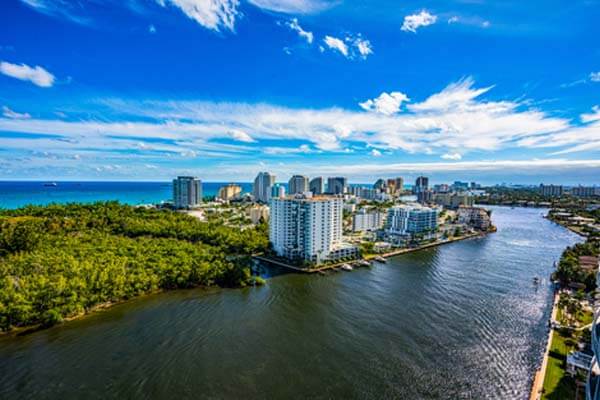 Fort Lauderdale has long been one of the biggest tourist attractions in the entire country. Thanks to its position on the Atlantic coast, hundreds of thousands will travel here every year to soak up sun and take in the attractions. These reasons no doubt also help explain the 1.8 million people who make the metropolitan area their home. Major companies like Citrix Systems, AutoNation, DHL Express and National Beverage Corporation all have their headquarters here too. There's definitely a lot of business to be done here, but those companies with Six Sigma certification in Fort Lauderdale, Florida will be far better prepared to win it. That's because this popular quality control system gives companies the advantage of, potentially, flawless performance.
Of course, plenty of business systems make this kind of claim. However, Six Sigma has extremely impressive reasons to believe it lives up to the hype. For one thing, it was born out of necessity and immediately put to the test with Six Sigma you're not dealing with hypotheticals. Motorola invented the system to improve their manufacturing practices. Flawless performance was exactly what they were after, unhappy with any more than 3.4 defects in their products for every million they manufactured.
Currently there is no training schedule available for Fort Lauderdale. However, we do have ongoing training in nearby locations. Check out available training in nearby location
Six Sigma certification in Fort Lauderdale, Florida can help your company confidently set the same goal. Even if your business doesn't involve manufacturing, you can still benefit from Motorola's invention. For example, Fort Lauderdale is a major center for yacht maintenance. With Six Sigma tactics, you could optimize the way you maintain your clients vessels, leading to shorter timelines, better customer service and increased sales.
Consider that in 1995, Jack Welch used Six Sigma to overhaul General Electric. Amazon.com, Ford, the U.S. Marines and Raytheon are just a few of the other organizations that have used Six Sigma tactics to help achieve a higher degree of performance.
Your employees will also benefit from Six Sigma certification in Fort Lauderdale, Florida on an individual level. Businesses have reported higher employee morale after certification, which could be due to improved self-confidence and a better understanding of what's expected of them. It also makes collaboration far easier. When a problem pops up out of nowhere and you need employees to work together quickly to resolve it, you'll be glad you invested in Six Sigma certification in Fort Lauderdale, Florida.
Don't let your company sink when it could be soaring. Six Sigma will give you the tactics necessary for better overall results.
Live Classroom Training
Onsite Classroom Training
Online Self Paced
Online Instructor Led
Blended Training