We are looking for Six Sigma MBBs worldwide
6Sigma.us is seeking additional MBB consultants in the US and Globally. Contact us to start the process.
If you are a hiring manager seeking Six Sigma specialists please take a moment and contact us. We can assist with many of your recruiting needs at responsible fees. We have helped others in the time consuming pre-screening process, writing and posting new positions, and can offer full service recruiting if needed.
---

Job Title: Director of Lean Transformation
Company Name: PeaceHealth
Location: Bellingham, WA & Eugene, OR
COMPANY DESCRIPTION
PeaceHealth, based in Vancouver, Wash., is a not-for-profit Catholic health system offering care to communities in Washington, Oregon and Alaska. PeaceHealth has approximately 16,000 caregivers, a medical group practice with more than 1200 providers and 10 medical centers serving both urban and rural communities. In 1890, the Sisters of St. Joseph of Peace founded what has become PeaceHealth. The Sisters shared expertise and transferred wisdom from one medical center to another, always finding the best way to serve the unmet need for healthcare in their communities. Today, PeaceHealth is the legacy of the founding Sisters and continues with a spirit of respect, stewardship, collaboration and social justice in fulfilling its Mission. Visit us online at peacehealth.org.
Job Requirements:
As part of a system-wide initiative to adopt lean processes, PeaceHealth is looking to establish regional leadership both strategically and hands-on. The ideal candidate will be able to utilize their previous lean healthcare experience to provide their designated PeaceHealth region with the direction, and any necessary process changes, to deliver high quality care to our communities.
Qualifications for the System Director of Lean Transformation include:
A bachelor's degree in a related field; master's degree preferred
Minimum of seven years of experience applying lean principles and methodologies
Minimum of five years of leadership experience
Lean Leader certification is preferred
Previous nursing experience is preferred
Strong project management skills
Excellent communication skills
PeaceHealth currently has openings in Bellingham, WA and Eugene, OR. To apply to either or both of our openings, visit: jobs.peacehealth.org and search Req ID #: 169008 or 169010. Or, email Kim Konrad, Sourcing Specialist, with questions, kkonrad@peacehealth.org.
EEO Affirmative Action Employer/Vets/Disabled in accordance with applicable local, state, or federal laws.
---

Job Title: Director, Business Efficiency & Process Improvement
Company Name: Metra
Location: 547 W. Jackson Blvd., Chicago, Illinois 60629
COMPANY DESCRIPTION
Metra is one of the largest and most complex commuter rail systems in North America, serving Cook, DuPage, Will, Lake, Kane, and McHenry Counties. The agency is linking communities in Northeastern Illinois by providing safe, reliable, and efficient commuter service.
Institutionalizing a mind-set of continuous improvement and lean strategy is critical to sustaining the on-going success of Metra. To this end, Metra is creating a new department to launch an organization-wide business efficiency effort, and is seeking a Director, Business Efficiency and Process Improvement to help ensure the effort becomes an integral part of Metra.
Reporting to a member of the Senior Leadership Team, the Director, Business Efficiency and Process Improvement will build and manage a team of lean practitioners to drive strategic process improvements across the organization. This position will be responsible for achieving positive significant and sustained impact on Metra's finances, operations, customer satisfaction, employees, and processes. The objectives for this position are to improve Metra's ability to grow revenue, improve cash flow, reduce costs, enhance customer experiences, and improve Metra's business processes.
The Director will build and manage a team of lean practitioners at levels necessary for the projects, and will mentor and coach the team and others driving process improvement projects. The Director will provide counsel, advice, and assist in project identification and evaluation to the leadership team concerning viable business process improvements and lean Six Sigma initiatives. The position will be responsible for consulting with Metra leadership to identify and prioritize strategic projects. The Director will direct Metra's business process improvement efforts and track the progress of projects to support Metra's short and long-range business objectives. Consult with Metra leadership to establish and prioritize projects that meet financial, customer, and operational improvement impact goals. Identify, recommend, and influence the outcomes of strategic and optimal projects that have significant impact of agency/organizational operations, financial stability, and/or customer experiences. Manage a team of Black Belts/lean practitioners who assist and lead the projects and teams of subject matter experts assigned to projects. Mentor, coach, and train all team members in the use of tools and methodologies necessary for successful and timely completion of projects. Proven ability to facilitate and train adult learners in continuous improvement and process improvement methodologies (DMAIC, Lean, Kaizen, etc.). Demonstrate successful experience applying these methodologies in projects. Develop robust process control plans with teams to ensure sustained improvements. Employees may perform other related duties as assigned to meet the ongoing needs of the organization. Candidates can expect salary offers that range from the minimum to the mid-point of the salary range. Metra provides full pay ranges so candidate can consider their growth potential. Metra is a railroad employer subject to the provisions of the Railroad Retirement Tax Act, not the Social Security Administration.
Candidates can expect salary offers that range from the minimum to the mid-point of the salary range. Metra provides full pay ranges so candidate can consider their growth potential. Metra is a railroad employer subject to the provisions of the Railroad Retirement Tax Act, not the Social Security Administration.
Job Requirements:
Must have a Bachelor's degree in Operations Management, Engineering or other relevant field.
In addition to #1 above, must have a minimum of eight (8) years of experience in quantitative analysis, long range planning, and/or process improvement with lean Six Sigma tools or similar continuous improvement tools.
Must have a minimum of eight (8) years of direct supervisory experience.
Experience leading complex projects and analyses such as current and future states and value stream analysis.
Experience creating a culture of lean improvement and facilitating, teaching, and leading others who have taught lean principles to adults to create a culture of continuous improvement.
Strong working knowledge and experience in Six Sigma, Lean, and Kaizen methodologies, including problem-solving, root-cause analysis, and process management.
Well-developed problem-solving, organizational, and communication skills (verbal, written, and interpersonal), ability to effectively plan, organize, and prioritize tasks according to schedules and goals, and an aptitude for complex, analytical work and attention to detail.
Financial acumen – understanding of and experience in performing cost benefit analysis and ROI, and the ability to a lead team in the identification of cost savings. Must be able to develop and present complex business cases to senior leadership and board of directors.
Strong leadership and interpersonal skills. Demonstrated ability to motivate, influence and gain commitment at all levels of the organization.
Six Sigma certification, Black Belt required.
Must have a valid driver's license.
Ability to lift and move up to 20 pounds.
Must be willing to travel within Metra's 6-county region.
Preferences:
Master's degree preferred.
Experience working with all levels of employees, including front-line employees, especially in a unionized environment is preferred.
Transportation or railroad industry is preferred.
Six Sigma certification, Master Black Belt preferred.
Project Management Institute (PMP) certification desirable.
Metra is an Equal Opportunity/Affirmative Action Employer. It is our policy to fill vacant positions with qualified candidates without regard to race, color, sex, religion, national origin, age, gender identity, disability, or any protected categories, assuming an individual can perform the essential functions of the job with or without accommodation.
Apply Here: https://wfa.kronostm.com/index.jsp?locale=en_US&applicationName=MetraKTMDReqExt&SEQ=jobDetails&
POSTING_ID=86988352311
---

Job Title: Lean Six Sigma Black Belt
Company Name: EDUCATIONAL TESTING SERVICE
Location: Princeton, New Jersey, United States
COMPANY DESCRIPTION
Educational Testing Service (ETS), with headquarters in Princeton, NJ, is a global not for profit organization whose mission is to advance quality and equity in education. With more than 3,400 global employees, we develop, administer and score more than 50 million tests annually in more than 180 countries at more than 9,000 locations worldwide. We design our assessments with industry-leading insight, rigorous research and an uncompromising commitment to quality so that we can help education and workplace communities make informed decisions.
As we utilize the Six Sigma methodology and tools to increase efficiency, maintain continuous improvement, productivity, cost performance and the company's competitive position in the marketplace, we are seeking an experienced Black Best to provide guidance, direction, mentoring and support to these efforts.
Key Responsibilities:
Provide guidance and direction to Leadership, promoting the use of data-based decision making to identify, select and sponsor promising and meaningful Lean Six Sigma projects
Improve the reliability, value, and utility of quality and production data, and management information reporting
Promote and use Statistical Applications (like SPC, DOE, etc.) to reduce variation and improve performance means
Train and mentor Business Process Consultants to improve their ability to effectively select and employ Lean, Six Sigma, and Agile Development methods, tools and applications
Provide oversight on all Lean Six Sigma projects both in an Agile and in a traditional environment
Lead, execute, monitor and analyze the effectiveness of Lean Six Sigma project assignments
Develop Performance Data and Management Reporting that are used and relied on for effective decision making
Requirements:
Engineering Degree and/or MBA preferred. May also possess an equivalent combination of education and relevant work experience from which comparable knowledge may be drawn
Lean Six Sigma Black Belt required
Experience with Agile Development methods
Combination of 10 years demonstrated improvement experience and increasing responsibility in the management and application of Lean, Six Sigma, and Agile Development
We offer a competitive salary, comprehensive benefits, possible relocation assistance and excellent opportunities for professional and personal growth. For a full list of position responsibilities and to apply please visit the following link: https://etscareers.pereless.com/index.cfm?fuseaction=83080.viewjobs&CID=83080&
EDUCATIONAL TESTING SERVICE is an Equal Opportunity and Affirmative Action Employer of Women and Minorities.
EDUCATIONAL TESTING SERVICE is an Equal Opportunity and Affirmative Action Employer of protected Veterans and Individuals with Disabilities.
EDUCATIONAL TESTING SERVICE is a Drug-free workplace.
Apply Here: https://etscareers.pereless.com/index.cfm?fuseaction=83080.viewjobs&CID=83080&
---
Posted 09/23/2018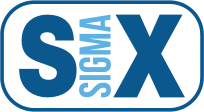 Job Title: SAP Developer – IBS Newtown Square (PN)
Location: Newtown Square, PA, US
COMPANY DESCRIPTION
SAP started in 1972 as a team of five colleagues with a desire to do something new. Together, they changed enterprise software and reinvented how business was done. Today, as a market leader in enterprise application software, we remain true to our roots. That's why we engineer solutions to fuel innovation, foster equality and spread opportunity for our employees and customers across borders and cultures.
SAP values the entrepreneurial spirit, fostering creativity and building lasting relationships with our employees. We know that a diverse and inclusive workforce keeps us competitive and provides opportunities for all. We believe that together we can transform industries, grow economics, lift up societies and sustain our environment. Because it's the best-run businesses that make the world run better and improve people's lives.
We are looking for a Developer to join SAP Innovative Business Solutions. You will be based in our Palo Alto, Dallas or Newtown Square offices and travel both domestically and internationally when required (up to as much as 100% of the time during critical project phases).
SAP Innovative Business Solutions is a global organization dedicated to delivering innovative custom solutions to meet the unique business needs of our customers. We deliver a complete lifecycle of software development services from strategic planning, risk assessment, development and quality assurance to solution maintenance. With development centers in US, Canada, Germany, Eastern Europe, Brazil, India, China, and Japan, we can leverage a delivery model that utilizes the specific strengths of each location. To ensure excellence in execution, all development is delivered by following our solidly defined Agile methodology.
About the role:
Using your passion for software development and ability to design complex software systems, you will be able to quickly understand customer requirements and propose solutions. You will drive technical projects and provide leadership in an innovative and fast-paced environment working closely with project managers, product owners and scrum masters. We are looking for strong development architects who will work closely with internal teams and external partners to delivery custom development projects flawlessly. This will include providing direction to development teams for solution realization; participation in coding, testing, documentation and maintenance support; and project quality management tasks such as peer and quality reviews of specifications, design documents and code reviews.
Qualifications:
Strong hands-on development experience on one or more SAP platforms
Holistic expertise in SAP Financials (S/4HANA) with strong knowledge of FI New G/L, Controlling and Asset Accounting
Expertise in at least one interfacing area such as Logistics, Materials Management, Manufacturing, Project System, Plant Maintenance or similar.
Ciient-facing role to meet with clients and project heads for intergration of project.
Physical and Mental Working Condition:
Qualified applicants will receive consideration for employment without regard to their age, race, religion, national origin, gender, sexual orientation, gender identity, protected veteran status or disability.
Benefits:
Success is what you make it. At SAP, we help you make it your own.
A career at SAP can open many doors for you. If you're searching for a company that's dedicated to your ideas and individual growth, recognizes you for your unique contributions, fills you with a strong sense of purpose, and provides a fun, flexible and inclusive work environment – apply now
Please click here for more information and detailed job descriptions.
---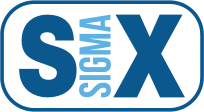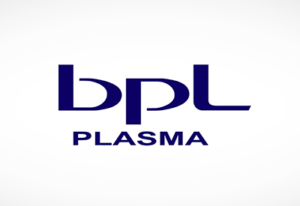 Job Title: Center Quality Manager
Salary range: $47,500-$68,000
Locations with openings:
Orlando, FL
Commerce City, CO
Farmington, NM
Gallup, NM
Phoenix, AZ
Copperas Cove, TX
Lubbock, TX
Purpose:
The purpose of this position is to manage donor center QA staff and ensure quality standards within the center. The Center Quality Manager has the authority to stop production and/or plasma shipment release based on his/her professional judgment and discretion. Operates within the scope of EU Guidance on Good Manufacturing Practice and FDA cGMP 21CFR.
Key Accountabilities:
Manages center Quality Assurance staff to include training, performance evaluation, career development, compensation administration and progressive discipline as needed per company policies and procedures.
Coordinates the scheduling of the center Quality Assurance staff.
Guarantees data integrity by reviewing all aspects of the manufacturing process to ensure the completeness, and accuracy of records and documents within the quality systems.
Analyzes deviation tracking and trending data and implements appropriate CAPA to improve compliance and quality.
Plans and presents quality topics during regularly scheduled staff meetings and hosts a weekly QA staff meeting with Operations Management and Quality Assurance staff.
Manages on time resolution of error investigations and CAPA.
Drives center level CAPA initiatives generated from tracking and trending analysis.
Ensures final QA review and release for all product shipments and associated documents to ensure shipments meet regulatory customer specifications as needed.
Co-hosts customer, regulatory, and corporate audits of the center. In conjunction with regional and center management, completes all audit responses, including corrective/preventive action, and ensures that responses are submitted on time.
Partner with Training Coordinator to ensure that new hire and SOP training occurs and is effective.
Other job related responsibilities
Qualifications:
Bachelor's degree in life science or related field preferred.
Three years' experience in biologics, biotechnology or pharmaceutical industry with increasing quality responsibilities; or equivalent combination of education and experience.
Demonstrated knowledge of FDA and EU regulations and standards.
Intermediate Microsoft Excel proficiency required.
Strong written and verbal communication skills.
Plasma industry experience preferred.
Physical and Mental Working Condition:
Occasionally required to travel overnight.
Frequently performs work while walking or standing.
Frequently exposed to bloodborne pathogens and may be required to wear personal protective equipment.
Occasionally required to be in work environment > – 30o C and appropriate personal protective equipment.
May be required to work flexible work schedule, including weekends and holidays.
Occasionally required to lift, push and pull up to 25 pounds.
Required to communicate and interact with employees and donors.
Benefits:
Medical/Dental/Vision
PTO 401(k) with company match
Bonus potential
Advancement potential
Paid Relocation opportunities
Make a difference – we save lives!
For more information go to: bplplasma.com
---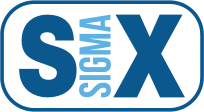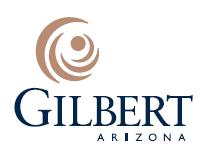 Business Systems Engineer
SALARY: $66,000.00 – $99,000.00 Annually
OPENING DATE: 08/07/17 CLOSING DATE: 08/28/17 11:59 PM
WE ARE TEAM GILBERT:
The Town of Gilbert is Arizona's 5th largest city and one of Money Magazine's Best Places to Live in the U.S., and the people who serve it are proud to be tasked with ensuring it stays that way. Team Gilbert is a fast, collaborative team of innovators who do important work that makes our community better every day!
If you have the heart of a public servant and the spirit of an entrepreneur…please read on!
WE ARE SEEKING:
Our focus on providing exceptional customer service and bringing value to our citizens makes this opening a great opportunity for professional growth in a fast-paced work environment. Team Gilbert has an exciting opportunity for a highly motivated professional to fill the position of Business Systems Engineer.
The Business System Engineer reports to the Management & Budget Director. The individual selected to fill this position will serve as a dedicated, centralized resource working directly with department and division leaders and staff to support the optimization of Town operations. The Business System Engineer reviews Town fees to analyze full cost recovery amounts, champions and completes process improvement objectives, tracks and reports Town success, and provides vision for expanding our innovative organizational culture.
ABOUT YOU:
You are someone who effectively exceeds customer needs by building productive customer relationships, and take responsibility for customer satisfaction and loyalty. You actively participate as a member of a team to move the team toward the completion of goals and produce quality outcomes. You are committed to our safety philosophy, and you take great pride in proactively managing time and resources to ensure that work is completed efficiently while accomplishing objectives and achieving goals beyond what is required.
At Team Gilbert, we hire innovative, forward thinking problem-solvers who love what they do! In addition to possessing the ability to live out our core and functional values daily, candidates must possess the following requirements:
Bachelor's degree. A Master's degree is highly desirable.
At least two years of progressively responsible experience leading an organization through process improvement/optimization projects
ABOUT US:
In addition to a competitive salary, Gilbert offers an excellent benefits package that includes medical, dental and life insurance, tuition reimbursement, participation in the Arizona State Retirement System and more. For more information on Team Gilbert and all we have to offer, click here.
Up For The Challenge?
If you are looking for an opportunity to make a visible contribution to our community, and get excited about doing interesting work that matters, then we encourage you to apply today! To complete and submit an on-line employment application for this position visit http://www.gilbertaz.gov/departments/human-resources/job-opportunities. Incomplete applications may be rejected so please be thorough. Your resume may be included as a supplement to your application, but it cannot replace any information required for the application.
This position is an At-Will position and is FLSA Exempt – ineligible for overtime compensation.
APPLICATIONS MAY BE FILED ONLINE AT:
http://www.gilbertaz.gov/departments/human-resources/job-opportunities
OUR OFFICE IS LOCATED AT:
50 E. Civic Center Drive
Gilbert, AZ 85296
HR@gilbertaz.gov
Committed to equal opportunity, reasonable accommodation, and a smoke free/drug free workplace. Gilbert will provide the Social Security Administration (SSA) and, if necessary, the Department of Homeland Security (DHS), with information from each new employee's Form I-9 to confirm work authorization.
---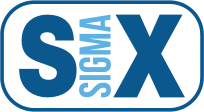 Director Supply Chain Value Stream Management
Mesa, Arizona
SUMMARY
Overall responsibility for development and implementation of MD Helicopters Global Supply Chain and Purchasing. Provide strategic thought leadership, influence, and hands-on engagement to create an integrated supply chain for the global enterprise. Collaborate with cross functional executives to develop and implement global sourcing, procurement and logistics strategy while integrating operations, processes, and systems across the supply chain network.
DUTIES AND RESPONSIBILITIES include the following.
Manage and optimize a global supply chain network to lead transformation of current purchasing business model to a supply chain partnering with customers, suppliers and internal stakeholders.
Research market sources and vendors to locate and ensure the most cost effective and competitive pricing for the purchase of commodities and services. Request requisitions for the purpose of ensuring proper accounting, items to be purchased and pricing.
Identify strategies to deliver year-over-year cost improvements (direct & indirect materials, capital expenditures and transportation).
Ensure all regulatory and compliance measures are met within company and global guidelines as well as import requirements.
Identify and implement best in class supply chain technology including MRP, DRP, forecasting, etc. suitable to the scope and size of the business, including implementation of such technology at a detailed level, e.g., modeling supply constraints; creation of item attributes such as lead times, inventory logic, planning rules, etc.
Implement best practices across all supply chain functions including demand planning (delivery goals, S&OP processes, FG inventory strategies, product introduction/retirement); supply planning (non-FG inventory strategies, capacity planning, creation of realistic plans); planning execution (work order and purchase order creation, response to MRP messaging, finite scheduling, vendor management, engineering change); as well as order management, order fulfillment, and inventory management.
Develop, implement, set and meet targets for key performance indicators at a line, manager, and executive level, to include forecast accuracy, capacity utilization/efficiency, schedule adherence, lead times, inventory turns, in-stock performance/on-time delivery, excess/obsolete inventory, etc.
Drive operational excellence and best practices to improve localization, in-sourcing, purchasing, material and manufacturing vertical integration costs;
Manage supplier relationships and strategy for all suppliers; develop / grow world-class supply base (cost, delivery and quality) to achieve the maximum savings on material and logistic positions.
Responsible for the reduction of both internal and supplier Non-Recurring Engineering (NRE) as part of value stream management, including working with Engineering to create solutions that will substantially reduce NRE requirements.
Responsible for the definition of requirements and communicate the need for Capex that reduces costs and waste and supports the value stream.
Lead and sponsor improvement activities using lean methodology, tools and techniques. Ensure that all team members have equal opportunity to contribute to improvement.
Ensure a current state value stream map is created of the end-to-end value stream for each product line. Conduct fact-based analysis of the current state map and prepare an ideal state map showing what the value stream could look like in the long term ensuring that the map uses lean techniques to eliminate waste and improve process value in the short to mid-term. Lead the implementation of the plan.
Other duties may be assigned.
SUPERVISORY RESPONSIBILITIES
Lead and influence across the organization to drive efficiencies.
SKILLS AND ABILITIES
Strong knowledge of continuous improvement methodologies and lean tools required.
Ability to create and manage a value stream plan and make the right decisions based on the data.
Demonstrated ability to develop supplier strategies aimed at the development of a long term viable supply based.
Demonstrated ability to apply appropriate type of agreement to conditions.
Development of negotiation strategies for simple and medium complexity contracts.
Participation on complex negotiation teams and lead on medium complexity.
Understanding of Capex required.
A change agent, someone who is always looking to make continuous improvements to a product or process.
Ability to lead and influence across the organization.
Demonstrated strong communication, interpersonal and organizational skills required.
Leadership experience preferred.
EDUCATION and/or EXPERIENCE
Bachelor's degree (B.S.) from four-year College or University in Engineering, Business Administration or related field and at least 10 years of industrial manufacturing experience in a lean environment.
10 to 12 years of experience in global purchasing preferably in the aerospace and defense industry.
Lean Expert or Six Sigma Black Belt or Master Black Belt required.
This job description in no way states or implies that these are the only duties to be performed by the employee(s) incumbent in this position. Employee(s) will be required to follow any other job-related instructions and to perform any other job-related duties requested by any person authorized to give instructions or assignments.
This document does not create an employment contracts, implied or otherwise, other than an "at will" relationship.
CERTIFICATES, LICENSES, REGISTRATIONS
Lean Expert or Six Sigma Black Belt or Master Black Belt, required.
WORK ENVIRONMENT/PHYSICAL DEMANDS
The physical demands described here are representative of those that must be met by an employee to successfully perform the essential functions of this job. Reasonable accommodations may be made to enable individuals with disabilities to perform the essential functions.
Work performed in an office and factory settings.
Exposure to shop environment such as noise, dust, odors and fumes.
Occasionally required to lift up to 20 lbs.
Regularly required to sit, stand, bend, reach and move about facilities.
A review of this position has excluded the marginal functions of the position that are incidental to the performance of fundamental job duties. All duties and responsibilities are essential job functions and requirements and are subject to possible modification to reasonably accommodate individuals with disabilities. To perform this job successfully, the incumbent(s) will possess the skills, aptitudes, and abilities to perform each duty proficiently. The requirements listed in this document are the minimum levels of knowledge, skills, or abilities.
MD Helicopters, Inc. is an equal employment employer and is committed to providing employment opportunities to minorities, females, veterans, and disabled individuals.
Applicants can apply by visiting https://www.mdhelicopters.com.
"Our Story" narrated by our CEO, Lynn Tilton – https://www.youtube.com/watch?v=vatJWY_3yyY&feature=youtu.be
---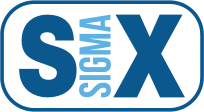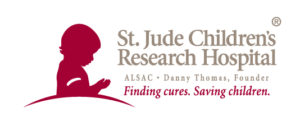 ALSAC / St Jude Children's Research Hospital Specialist – Six Sigma Blackbelt
Memphis, TN
ALSAC exists to raise funds and awareness for St. Jude Children's Research Hospital.
Our staff is dynamic and diverse. Our skills are different, our professions are varied; but
our mission is the same: support the lifesaving mission of St. Jude. It's more than a
job; it's a place where you can do what you love, and love why you do it.
#1 Hospital Charity in the Nation
#1 Health Non-Profit Brand of the Year
94% of Employees Agree ALSAC is a Great Place to Work
Ranked a Top 10 Non-Profit Organization by Revenue
Job Purpose:
Responsible for assisting in the development and application of Lean Six Sigma methodologies within ALSAC and for ensuring proper application during Lean Six Sigma projects. Directs and manages Lean Six Sigma projects to increase the efficiency and effectiveness of the overall organizational workflow, increase the quality of each individual donor experience, and increase the efficiency and effectiveness of our fundraising initiatives. Seeks out, identifies, communicates and integrates best practice examples where applicable and possible in all Lean Six Sigma projects. Performs or assists in the training and coaching of ALSAC personnel participating in Lean Six Sigma projects (i.e. including but not limited to Green Belts, Yellow Belts and SMEs). Provides guidance to leadership regarding project selection and selection criteria. Responsible for providing timely and appropriate updates on Lean Six Sigma project progress, obstacles, and value.
Requirements:
Requires extensive knowledge of telemarketing industry and applicable systems.
Must possess an intermediate level of knowledge of personal computers and computer software applications including Microsoft Office Products.
Speak and write in a clear and understandable manner for internal/external relations and ability to communicate on a user and technical level; detail oriented; public speaking skills; understand extremely complex verbal or written instructions; understand data processing applications and quality control standards; strong time management skills, strong management skills; creative abilities, organized, resourceful with excellent interpersonal skills.
Knowledge ordinarily acquired through a Bachelors degree and at least 5 years of organizational development, process development, project management, or statistical analysis experience, including specific experience as a Six Sigma Blackbelt.
Six Sigma Blackbelt certification is required.
Bilingual skills (English/Spanish) are preferred.
Must possess a valid driver's license.
ALSAC/St. Jude Benefits Our benefits package, including health, dental and vision insurance, paid time off, tuition reimbursement and commitment to work-life balance, means you can work to help other families while always being there for yours.
To apply: Visit our careers site at www.stjude.org/careersalsac
Direct link: https://jobs-alsac.icims.com/jobs/12627/specialist—six-sigma-blackbelt/job?mode=view
---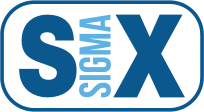 Process Improvement Project Leader
Job Description

Project Leadership

Provide direct support to the Manager Process Excellence by assuming the role of a project leader on multiple, complex process improvement projects.
Launch projects that have been assigned by the Manager of Process Excellence.
Educate project team members on process improvement methods & tools.
Create a specific project plan from the DMAIC template.
Schedule & execute tollgates with key stakeholders using a RACI chart.
Manage the project using best practice and NYPA-standard process improvement and project management and methods & tools.
Create & present a project storyboard to clearly explain the what, why & how the project the completed.
Solicit feedback on project leadership performance and continuously improve the project leadership process.

Required Skills

Program Support

Build relationships with key business executives leaders.
Build a pipeline of valuable projects that can be easily prioritized because the benefits have been clearly defined and quantified.
Participate in the development, improvement, implementation and training of standardized process improvement methods.
Identify strategies to embed a culture of process excellence throughout the organization.
Assist in the identification of appropriate core metrics, including key performance indicators (KPIs), critical success factors (CSFs), performance measures and process controls to control significant business processes
Assess organizational change readiness, perform needs assessments. Work closely with business unit subject matter experts, training them as "change agents"
Strong leadership skills, with demonstrated project management skills.
Ability to organize and manage multiple large-scale and complex projects
Ability to set and meet tight deadlines
Ability to handle multiple tasks simultaneously
Overall sound business acumen with the ability to find the simplest, best path to solutions
Advanced analytical and creative thinking skills
Demonstrated competence in collecting and analyzing data, and developing appropriate conclusions and recommendations.
Extensive experience in analyzing business processes
Demonstrated experience in business process modeling, as well as in process improvement methodologies and tools.
Exceptional interpersonal and communication skills, including oral, written, facilitation, mediation, collaboration, and presentation skills
Ability to communicate effectively with and influence individuals at all levels of the organization.
Exceptional negotiation and interviewing skills
Proven track record of interacting with all areas of the business
Proven facilitator of process improvement and change management
Proven ability to work within and independently facilitate cross-functional teams and work groups.
Ability to work independently as well to work effectively in a team-based environment.

Required Experience

Bachelor's Degree in Business, Finance, Strategic Planning or technology-related discipline.
Graduate Degree in a Business-related discipline is preferred.
Minimum of 8 years of experience in a business-related field or analytical function.
Minimum of 5 years of increased responsibility leading process improvement projects.
Process improvement systems certification in Six Sigma, Lean or other BPI methodology.
Certification in a Project Management discipline, such as Project Management Professional (PMP) is preferred
Utility industry experience preferred; NYPA experience a plus.

Job Location

White Plains, New York, United States

Position Type

Full-Time/Regular
Link to website: Process Improvement Project Leader (50005826)
---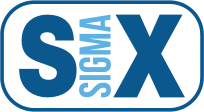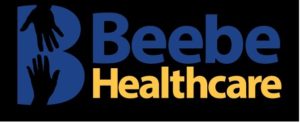 Six Sigma Black Belt Director
Position Located in Lewes, DE
Full Time Exempt Employee
RICH IN HISTORY, FOCUSED ON THE PRESENT, WITH AN EYE TO THE FUTURE!
Beebe Healthcare has become the premier healthcare facility in Sussex County, serving a thriving beach and vacation resort area and a growing year-round population. Beebe Healthcare offers you a unique opportunity to not only love what you do, but love where you live and work! Located in beautiful historic Lewes, Delaware, near Rehoboth Beach, Beebe Healthcare offers an array of inpatient, outpatient, emergency, and diagnostic services.
Requirements:
Bachelor's Degree in business/healthcare administration, business management, Engineering, Quality Management or related field required. Minimum 2 years direct application of the Lean methodology or equivalent process improvement experience in a healthcare setting. Must be trained in the tools, principles, and techniques associated with Lean Process Improvement. Previous experience in project management and directing project teams is required. Lean – Black Belt Certification required.
Overview:
The chief responsibility is to develop and administer Beebe's Lean Process Improvement Program which will oversee and facilitate projects to streamline operations as well as reduce cost and complexity across the organization.
Our employees play a pivotal role in our continued success. Attracting and retaining the best healthcare professionals is Beebe Healthcare's top priority. We offer an excellent patient-focused environment, exciting career opportunities, and leading-edge technology with supportive, progressive leadership. Joining Beebe Healthcare means joining an exciting healthcare team that is deeply committed to the community. Join us to take advantage of our excellent benefits and compensation package.
Please visit our website to apply online, and for more information and detailed job descriptions.
Phone: 302-645-3336
Email employment@beebehealthcare.org
424 Savannah Road, Lewes, DE 19958
EOE
---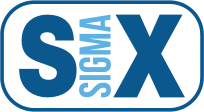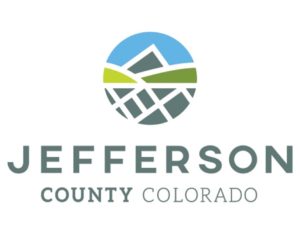 Job Title: Sr IT Project Manager/Six Sigma Black Belt

SALARY: $82,000.00 – $105,000.00 Annually
OPENING DATE: 05/17/17 CLOSING DATE: 06/18/17 06:00pm MST
DIVISION: IT Services DEPARTMENT: Finance and IT
PURPOSE: Are you seeking "More Than A Paycheck"? Come join in the digital transformation at Jeffco!
At Jefferson County (Jeffco) IT Services (ITS) we are shaping the role technology plays in government. If you're an experienced project manager with Six Sigma Black Belt certification wondering what your next challenge will be, look no farther. In order to be successful in our organization the right candidate will be a team player, self-motivated, energetic, and goal oriented.
At Jeffco project managers plays in integral role in ensuring project success from initiation through closing. The Senior Project Manager/Six Sigma Black Belt will plan and manage medium-to-large cross-organizational projects of significant magnitude which are primarily focused on process improvement. The position requires business management acumen and must demonstrate strong leadership, organizational and time management skills, as well as have strong communication and client service skills. The candidate must be a dynamic facilitator able to work with a diverse set of projects and teams, with varying needs and goals.
A career with Jefferson County Government offers the best candidates career growth and a diverse workforce. More than a paycheck, your job enriches the lives of the citizens of Jefferson County. Jefferson County offers great benefits, plentiful holidays, and now is a major stop along RTD's new Light Rail West Line.
About Jefferson County Colorado:
Living and working in Jefferson County offers the quintessential Colorado lifestyle sought after by many. Residents enjoy easy access to mountain activities such as hiking, skiing and rafting, while also being able to take advantage of the eclectic amenities offered by the greater metropolitan Denver area. It's a place where the great plains meet the Rocky Mountains with some of the most magnificent scenery in the country. We have rolling grasslands and craggy rock formations, natural foothills, rugged mountains and tumbling mountain streams. Jefferson County, commonly called Jeffco, is the fourth most populous of the 64 counties of the State of Colorado. Located along the Front Range of the Rocky Mountains, Jefferson County is adjacent to the west side of the state capital, Denver. The total county population is 534,543 according to the 2010 census.
ESSENTIAL DUTIES:
Employ Six Sigma methodology and analytics into assigned projects.
Analyze business processes in order to support more efficient decision making and operations.
Identify process gaps and organizational inefficiencies using six sigma process improvement methodologies.
Document business process solutions using industry standard flowcharting and documentation conventions in the form of service requests, requirements and specification documents, business process modeling
Develop and implement quantitative and qualitative methods for measuring the impact of process improvement
Prepare and present proposals, and business cases.
Successfully plan and manage multiple medium-to-large projects of significant magnitude in terms of complexity, cost, time-constraints, internal and external staffing, to completion.
Provide direction and leadership to project teams including assignment of individual responsibilities, tasks, and technical functions while supporting the Agile processes and self-organizing teams
Identify and manage risks and issues.
Prepare and present project deliverables including project management plans, schedules, risk management plans, status reports, budget plans, quality management plans, communication plans, work breakdown structures, and resource breakdown structures.
Manage relationships with project sponsors, team members, stakeholders and vendors as necessary.
Exceptional oral and written communication skills.
Experience building collaborative working relationships with executives, customers, service managers, teams, and individuals.
Strategic thinker with a strong grasp of emerging technology, social media, digital, and mobile trends.
QUALIFICATIONS:
Bachelor's degree and a minimum of (3) three years, experience in full time project management and process improvement work, or equivalent. Prefer a major in computer science, information systems, information technology, software engineering, business, or project management and (5) years of experience or more. Six Sigma Black Belt Certification Highly Preferred.
One or more of the following also preferred: Project Management Professional (PMP), Certified Scrum Master (CSM) or Certified Scrum Product Owner (CSPO)
ADDITIONAL INFORMATION:
Must have valid driver's license, if you are from out of state, you must obtain a valid Colorado driver's license within 30 days of hire date and you must not have any major violations, nor more than one DUI, DWI, DWAI conviction in the past three years.
Relocation benefits are not available.
www.jeffco.us/jobs – Application Link
Offer of employment contingent on criminal background, Motor Vehicle Record check and education verification. An Equal Opportunity Employer

---
Job Title: Director Process Engineering – Lean Six Sigma
Company: Target
Location: Minneapolis, MN
Apply Online: https://track.talentbrew.com?jobmediaid=205921&typeid=1
Description:
Director Process Engineer will work to lead, alongside change leaders from the business, to redesign end-to-end processes and deployment of the lean system to a process or business area (e.g. business areas include: Merchandising, Stores, Supply Chain, and Business Support). Through their leadership, Process Engineering Experts will create an environment that promotes continuous improvement of business processes, increases consistency, reduces guest pain points and empowers team members to enhance the value of the service they provide to guests.
PRINCIPLE DUTIES AND RESPONSIBILITIES
Leads process diagnostics to identify impactful opportunities for operational improvements across end to end value streams
Supports change leaders through each phase of deployment, including the development of a process-specific plan for design, pilot, and sustain phases
Coaches process teams and change leaders on the standard lean systems, tools, techniques, mindsets and behaviors
Delivers lean system training and leadership coaching to process teams and change leaders
Enables implementation at scale
Develops impact objectives and progress tracking mechanism against objectives
Utilizes problem solving efforts on key projects to improve quality, reduce cost and eliminate waste
Provides leaders with project status updates, feedback, and appropriate reporting on key process focused objectives
MINIMUM REQUIREMENTS:
Bachelor's degree
10+ years of retail or operations consulting (Bain, BCG, PwC, etc) role
Knowledge and deep experience with Lean (certification preferred)
Demonstrated ability to coach and train all levels of leaders
Willing to take risks, challenge the status quo and work under ambiguous circumstances
Able to use data to influence senior leaders and defend his/her perspective
Ability to structure ambiguous problems, analyze complex processes, synthesize data and results, and drive toward insight and solutions
Strong problem solving and analytic skills (e.g. can conduct root cause analysis, make recommendations, and track results
Strong written, oral, communication and presentation skills required (including comfort with Excel and PowerPoint)
Deep knowledge of process undergoing lean deployment
Ability to build a strong network within Target; has the ability to leverage resources and relationships to get things done
Empathetic; ability to inspire team members and leaders to achieve results
Competent in project management; has the ability to manage tight deadlines
Passionate about leading process improvement and applying lean techniques in different environments to deliver greater value to the guest
Desire to learn new capabilities and enable others to do the same
Ability to influence others and manage difficult situations
Awareness of and willingness to overcome the cultural challenges in every lean project
DESIRED REQUIREMENTS
Master Black Belt/Green Belt Certified or demonstrated knowledge of Lean or Six Sigma
Advanced degree
Apply Online:
https://track.talentbrew.com?jobmediaid=205921&typeid=1
---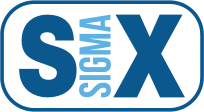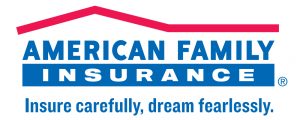 Job ID: R3934 Lean Customer Value Consultant
Location: WI Madison Natl HQ
Summary:
The Lean Customer Value Consultant creates practices, methods, and tools related to the design and implementation of the American Family lean process management discipline. Coaches business partners to enable employees at all levels to help the company achieve its vision through aligning processes and decision making with customer value drivers. Partners with organizational leaders to identify how best to drive lean process maturity and cultural change within and across value streams.
Job Description:
Primary Accountabilities
Business Process Improvement Program Management (50%)
Leads implementation of the Lean Management System in designated areas of the organization; including, business assessment, value stream scoping, project selection, and implementation of standard work, leader standard work, and visual management systems.
Collaborates with key business partners to implement accountability methods and people systems that support implementation and sustainability of the Lean Management System.
Acts as the primary contact and resource in all phases of the Lean Management program.
Acts as liaison between various areas within American Family on a given Lean program, ensuring effective integration and communication across value streams.
Leads the development and implementation of complex process experimentation and piloting.
Works cross-divisionally to determine goals, customer expectations and improvement strategies.
Manages programs of varying complexities, and/or many concurrent projects with complex resource interdependencies.
Promotes orderly decision making in regards to projects among a diverse group of people with differing attitudes and objectives.
Leverages available project management software tools and divisional resources to help plan and manage projects or programs to successful completion. Assists and holds team members accountable for their sections of the overall work plan.
Creates and manages integrated program and project implementation plans. Consults with project team during plan development to ensure that issues are identified and addressed. Works with other divisions to identify dependencies and interactions between and within value streams.
Identifies, catalogs, and communicates milestones, critical paths, risk areas, and contingency plans.
Expert Resource and Mentor (30%)
Provides project selection, initiation, and documentation support to process improvement project leads companywide.
Provides ongoing support and mentoring throughout all project phases on business process management and improvement concepts, methods and tools.
Assists process improvement project leads companywide with change management strategy development and execution.
In conjunction with Education, identifies appropriate content and certification regarding business process improvement training.
Serves as mentor and subject matter expert for other employees seeking certifications in business process management related disciplines.
Mentors and assists employees inside department with business process management concepts and methodologies as is needed.
Business Process Improvement Methodology and Governance (10%)
Leverages industry trends and methodologies to advance American Family practices in the area of Lean Management Systems.
Collaborates with other divisional practitioners to maintain consistency and leverage experiences for continuous improvement of methods and tools.
Establishes and leads the governance program and the variance approval process to ensure adherence to Lean Management System standards.
Establishes and executes a process to prioritize business process improvement projects based on impact and alignment with strategic goals.
Identifies, documents and oversees development of strategic business processes companywide.
Change Management (5%)
Creates awareness of, and urgency around the need for change; acts as an agent of change for the organization.
Communicates proposed changes in a way that drives acceptance and ownership by stakeholders and removes barriers to successful and sustainable implementation.
Establishes controls that increase probability of creating lasting change.
Data Collection and Analysis (5%)
Performs statistical studies and root case analysis where appropriate to explain findings and recommend improvements.
Supports ongoing analysis of measurements to improve the effectiveness of key strategic processes.
Conducts special data collection including trend analysis and monitoring of data to determine root cause and ensure process consistency.
Develops and tests multiple hypotheses; repeatedly uses results from analyses to generate and answer new questions that lead to deeper understanding of the business issue(s) being studied.
Responsibilities:
Specialized Knowledge and Skills Requirements
Demonstrated experience providing customer-driven solutions, support or service
Demonstrated experience and expertise in leading process improvement efforts using methodologies such as Lean Management System or Six Sigma.
Demonstrated experience in leading large, cross functional, complex projects.
Demonstrated experience in successfully mentoring others in process improvement techniques.
Extensive knowledge and understanding of business process design, management and measurement.
Travel Requirements
This position requires travel up to 25% of the time.
Contact:
https://amfam.wd1.myworkdayjobs.com/en-US/Careers/job/WI-Madison-Natl-HQ/Lean-Customer-Value-Consultant_R3934
---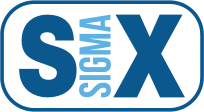 Job Title: Sr Business Process Analyst
Location: Indianapolis, IN
Job Description:
Interactions is changing the way businesses and consumers communicate by transforming frustrating experiences into productive conversations.
At Interactions, we have created an environment that is based on innovation, quick-thinking and abundant growth opportunities. Our employees are smart, hard-working and invested in the success of the company. We pride ourselves on our forward-thinking and innovation, and our ability to balance a start-up environment with a healthy work-life balance.
Working at Interactions is an opportunity to be part of the team that's changing the way customer care is delivered.
To support our continued growth, Interactions is hiring a Sr Business Process Analyst. The Senior Business Process Analyst is responsible for the development and implementation of quality strategies, plans, and programs to support organizational goals and client requirements. The Senior Business Process Analyst provides expertise in analytical/statistical tools to management, process owners, users, and key stakeholders on effectiveness of controls and recommends procedural changes.
Job Responsibilities:
Responsible for the standardization of quality mechanisms that will assure service delivery accuracy of 95%.
Develop data driven quality methodology to identify operational, application and agent level opportunities for improvement.
Responsible for the quality of service delivered by Interactions.
Create and/or improve processes that add value to our customers.
Independently implement projects and sustain results using Lean and Six Sigma tools and methods.
Responsible for instructing, directing, developing standards that reduce errors.
Improve and optimize service delivery utilizing structured problem solving methodology, such as Six Sigma.
Review application transaction data to identify opportunities to improve completion rates.
Conduct and promote root cause analysis and recommend solutions to eliminate points of failure.
Implement and monitor policies and procedures to improve quality and maintain efficient operations.
Make recommendations for changes to ensure continuous improvement in quality results.
Manage key employee projects and initiatives that have a strategic and organization-wide impact.
Qualifications:
Required:
Bachelor's Degree in Business, Engineering or Information Technology or similar field.
Six to nine years of related experience.
Education and/or background in statistics.
Strong business acumen, quantitative and analytic thinking skills.
Excellent research and process improvement skills through gathering/analyzing data.
Innovative and creative thinking skills.
Proficiency in Microsoft Excel.
Strong written and oral communication skills.
Attention to detail.
Ability to handle sensitive and confidential information.
Ability to work independently with minimal supervision.

About Interactions:
Interactions is leading provider of speech and natural language technology that enables businesses and consumers to engage in productive conversations. With flexible products and solutions designed to meet the growing demand for unified, multichannel customer care, Interactions is delivering significant cost savings and unprecedented customer experience for some of the largest brands in the world. Founded in 2004, Interactions is headquartered in Franklin, Massachusetts with additional offices in Indiana, Texas, New Jersey, and New York. For more information, visit www.interactions.com
Contact:
Nisha Shah
Sr Corporate Recruiter
Interactions LLC
774 235 0519
---
Director – Lean Operational Improvement – Lewes, DE
RICH IN HISTORY, FOCUSED ON THE PRESENT, WITH AN EYE TO THE FUTURE!
Beebe Healthcare has become the premier healthcare facility in Sussex County, serving a thriving beach and vacation resort area and a growing year-round population. Beebe Healthcare offers you a unique opportunity to not only love what you do, but love where you live and work! Located in beautiful historic Lewes, Delaware, near Rehoboth Beach, Beebe Healthcare offers an array of inpatient, outpatient, emergency, and diagnostic services.
Director – Lean Operational Improvement (FT)
Full Time Exempt Employee
Requirements: Bachelor's Degree in business/healthcare administration, business management, Engineering, Quality Management or related field required. Minimum 2 years direct application of the Lean methodology or equivalent process improvement experience in a healthcare setting. Must be trained in the tools, principles, and techniques associated with Lean Process Improvement. Previous experience in project management and directing project teams is required. Lean – Black Belt Certification required.
Overview: The chief responsibility is to develop and administer Beebe's Lean Process Improvement Program which will oversee and facilitate projects to streamline operations as well as reduce cost and complexity across the organization.
To apply, please email applications directly to cduda@beebehealthcare.org.
Our employees play a pivotal role in our continued success. Attracting and retaining the best healthcare professionals is Beebe Healthcare's top priority. We offer an excellent patient-focused environment, exciting career opportunities, and leading-edge technology with supportive, progressive leadership. Joining Beebe Healthcare means joining an exciting healthcare team that is deeply committed to the community
Join us to take advantage of our excellent benefits and compensation package.
Please visit our website for more information and detailed job descriptions. www.beebehealthcare.org
Phone: 302-645-3336
Email: cduda@beebehealthcare.org
424 Savannah Road, Lewes, DE 19958
EOE
---

Sr. Process Analyst-Black Belt
The Sr. Process Analyst leads, facilitates, and manages cross-functional process improvement initiatives. Specifically use: value stream mapping, BAPs (business assessment process) and waterfall analysis to quantify ICW Group waste AND customer pain in order to improve business processes. Drives enterprise wide Lean and Six Sigma projects to deliver tangible measurements and results in the areas of continuous improvement.
ESSENTIAL FUNCTIONS
– Conduct the required fact gathering and intensive quantitative and qualitative data analysis to document, quantify, and specify process re-engineering efforts. Conduct studies of operations, workflow processes and develop the most cost efficient or productive way for processes; focus on improving productivity or work methods reducing costs and improving risk management and control (Value Stream Mapping and BAPs).
– Drive adoption of the required processes. Responsible for directing and coordinating business change activities associated with process improvements and system changes to ensure smooth transactions for business unit managers.
– Measure and track the results of the managed projects over time to document the contribution of the CX function
– Serve as a catalyst to identify and recommend improved performance through: capacity planning, resource allocation, work simplification, staff scheduling, service level management, revenue enhancement, organizational design, consolidation, performance measurement systems, training, strategic planning, productivity improvement, and expense control.
– Provide training, guidance, mentorship, and leadership to ensure consistency of approach and quality control for all continuous improvement initiatives in ICW
– Develop and implement management planning and control systems to enhance managerial effectiveness by providing objective, qualitative and quantitative performance indices.
EDUCATION, EXPERIENCE AND SKILLS
Bachelor's Degree in Business, Accounting or Engineering. MBA or other advanced degree preferred or equivalent work experience.
Six Sigma Black Belt Certification
7+ years of experience in managing and implementing process improvement efforts.
Exposure to the development of training curriculums on Lean Six Sigma from awareness through Belt Certification.
Experience using either JMP or Minitab, SAS, SPSS, R, etc.
Experience leading waterfall analysis projects, RTP calculations and DOEs
Knowledge of analytical problem solving tools including Statistical Hypothesis testing, Optimization heuristics, DMAIC, Six Sigma, Simulation, Queuing Analysis
Strong financial acumen with ability to create financial models used to support project selection and determine net project value to the P&L
Driven with a sense of urgency to achieve results
Strong ability to influence without authority.
Strong interpersonal and communication skills.
Excellent presentation abilities.
Ability to work with a high level of independence with strong collaboration and relationship management skills.
In-depth knowledge of transformation acceleration tools (facilitation and change management)
Experience in Statistics, Mathematics, Industrial Engineering, Operations Research, Management Science, Economics, or related field.
Passionate about Continuous Improvement and ability to make others successful
https://rew22.ultipro.com/INS1011/jobboard/NewCandidateExt.aspx?__JobID=2130
---
Save