We are Looking for Six Sigma MBBs Worldwide
6Sigma.us is seeking additional MBB consultants in the US and Globally. Contact us to start the process.
If you are a hiring manager seeking Six Sigma specialists please take a moment and contact us. We can assist with many of your recruiting needs at responsible fees. We have helped others in the time consuming pre-screening process, writing and posting new positions, and can offer full service recruiting if needed.

Post a Six Sigma Job
---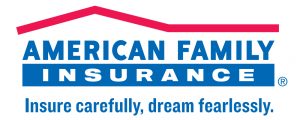 Job ID:  R3934  Lean Customer Value Consultant
Location:   WI Madison Natl HQ
Summary:
The Lean Customer Value Consultant creates practices, methods, and tools related to the design and implementation of the American Family lean process management discipline. Coaches business partners to enable employees at all levels to help the company achieve its vision through aligning processes and decision making with customer value drivers. Partners with organizational leaders to identify how best to drive lean process maturity and cultural change within and across value streams.
Job Description:
Primary Accountabilities
Business Process Improvement Program Management (50%)
Leads implementation of the Lean Management System in designated areas of the organization; including, business assessment, value stream scoping, project selection, and implementation of standard work, leader standard work, and visual management systems.
Collaborates with key business partners to implement accountability methods and people systems that support implementation and sustainability of the Lean Management System.
Acts as the primary contact and resource in all phases of the Lean Management program.
Acts as liaison between various areas within American Family on a given Lean program, ensuring effective integration and communication across value streams.
Leads the development and implementation of complex process experimentation and piloting.
Works cross-divisionally to determine goals, customer expectations and improvement strategies.
Manages programs of varying complexities, and/or many concurrent projects with complex resource interdependencies.
Promotes orderly decision making in regards to projects among a diverse group of people with differing attitudes and objectives.
Leverages available project management software tools and divisional resources to help plan and manage projects or programs to successful completion. Assists and holds team members accountable for their sections of the overall work plan.
Creates and manages integrated program and project implementation plans. Consults with project team during plan development to ensure that issues are identified and addressed. Works with other divisions to identify dependencies and interactions between and within value streams.
Identifies, catalogs, and communicates milestones, critical paths, risk areas, and contingency plans.
Expert Resource and Mentor (30%)
Provides project selection, initiation, and documentation support to process improvement project leads companywide.
Provides ongoing support and mentoring throughout all project phases on business process management and improvement concepts, methods and tools.
Assists process improvement project leads companywide with change management strategy development and execution.
In conjunction with Education, identifies appropriate content and certification regarding business process improvement training.
Serves as mentor and subject matter expert for other employees seeking certifications in business process management related disciplines.
Mentors and assists employees inside department with business process management concepts and methodologies as is needed.
Business Process Improvement Methodology and Governance (10%)
Leverages industry trends and methodologies to advance American Family practices in the area of Lean Management Systems.
Collaborates with other divisional practitioners to maintain consistency and leverage experiences for continuous improvement of methods and tools.
Establishes and leads the governance program and the variance approval process to ensure adherence to Lean Management System standards.
Establishes and executes a process to prioritize business process improvement projects based on impact and alignment with strategic goals.
Identifies, documents and oversees development of strategic business processes companywide.
Change Management (5%)
Creates awareness of, and urgency around the need for change; acts as an agent of change for the organization.
Communicates proposed changes in a way that drives acceptance and ownership by stakeholders and removes barriers to successful and sustainable implementation.
Establishes controls that increase probability of creating lasting change.
Data Collection and Analysis (5%)
Performs statistical studies and root case analysis where appropriate to explain findings and recommend improvements.
Supports ongoing analysis of measurements to improve the effectiveness of key strategic processes.
Conducts special data collection including trend analysis and monitoring of data to determine root cause and ensure process consistency.
Develops and tests multiple hypotheses; repeatedly uses results from analyses to generate and answer new questions that lead to deeper understanding of the business issue(s) being studied.
Responsibilities:
Specialized Knowledge and Skills Requirements
Demonstrated experience providing customer-driven solutions, support or service
Demonstrated experience and expertise in leading process improvement efforts using methodologies such as Lean Management System or Six Sigma.
Demonstrated experience in leading large, cross functional, complex projects.
Demonstrated experience in successfully mentoring others in process improvement techniques.
Extensive knowledge and understanding of business process design, management and measurement.
Travel Requirements
This position requires travel up to 25% of the time.
Contact:
https://amfam.wd1.myworkdayjobs.com/en-US/Careers/job/WI-Madison-Natl-HQ/Lean-Customer-Value-Consultant_R3934
---

Job Title:   Sr Business Process Analyst
Location: Indianapolis, IN
Job Description: 
Interactions is changing the way businesses and consumers communicate by transforming frustrating experiences into productive conversations.
At Interactions, we have created an environment that is based on innovation, quick-thinking and abundant growth opportunities. Our employees are smart, hard-working and invested in the success of the company. We pride ourselves on our forward-thinking and innovation, and our ability to balance a start-up environment with a healthy work-life balance.
Working at Interactions is an opportunity to be part of the team that's changing the way customer care is delivered.
To support our continued growth, Interactions is hiring a Sr Business Process Analyst. The Senior Business Process Analyst is responsible for the development and implementation of quality strategies, plans, and programs to support organizational goals and client requirements.  The Senior Business Process Analyst provides expertise in analytical/statistical tools to management, process owners, users, and key stakeholders on effectiveness of controls and recommends procedural changes.
Job Responsibilities:
Responsible for the standardization of quality mechanisms that will assure service delivery accuracy of 95%.
Develop data driven quality methodology to identify operational, application and agent level opportunities for improvement.
Responsible for the quality of service delivered by Interactions.
Create and/or improve processes that add value to our customers.
Independently implement projects and sustain results using Lean and Six Sigma tools and methods.
Responsible for instructing, directing, developing standards that reduce errors.
Improve and optimize service delivery utilizing structured problem solving methodology, such as Six Sigma.
Review application transaction data to identify opportunities to improve completion rates.
Conduct and promote root cause analysis and recommend solutions to eliminate points of failure.
Implement and monitor policies and procedures to improve quality and maintain efficient operations.
Make recommendations for changes to ensure continuous improvement in quality results.
Manage key employee projects and initiatives that have a strategic and organization-wide impact.
Qualifications:
Required:
Bachelor's Degree in Business, Engineering or Information Technology or similar field.
Six to nine years of related experience.
Education and/or background in statistics.
Strong business acumen, quantitative and analytic thinking skills.
Excellent research and process improvement skills through gathering/analyzing data.
Innovative and creative thinking skills.
Proficiency in Microsoft Excel.
Strong written and oral communication skills.
Attention to detail.
Ability to handle sensitive and confidential information.
Ability to work independently with minimal supervision.

About Interactions:
Interactions is leading provider of speech and natural language technology that enables businesses and consumers to engage in productive conversations. With flexible products and solutions designed to meet the growing demand for unified, multichannel customer care, Interactions is delivering significant cost savings and unprecedented customer experience for some of the largest brands in the world. Founded in 2004, Interactions is headquartered in Franklin, Massachusetts with additional offices in Indiana, Texas, New Jersey, and New York. For more information, visit www.interactions.com
Contact:
Nisha Shah
Sr Corporate Recruiter
Interactions LLC
774 235 0519
---
Director – Lean Operational Improvement – Lewes, DE
RICH IN HISTORY, FOCUSED ON THE PRESENT, WITH AN EYE TO THE FUTURE!
Beebe Healthcare has become the premier healthcare facility in Sussex County, serving a thriving beach and vacation resort area and a growing year-round population. Beebe Healthcare offers you a unique opportunity to not only love what you do, but love where you live and work! Located in beautiful historic Lewes, Delaware, near Rehoboth Beach, Beebe Healthcare offers an array of inpatient, outpatient, emergency, and diagnostic services.
Director – Lean Operational Improvement (FT)
Full Time Exempt Employee
Requirements: Bachelor's Degree in business/healthcare administration, business management, Engineering, Quality Management or related field required. Minimum 2 years direct application of the Lean methodology or equivalent process improvement experience in a healthcare setting. Must be trained in the tools, principles, and techniques associated with Lean Process Improvement. Previous experience in project management and directing project teams is required. Lean – Black Belt Certification required.
Overview: The chief responsibility is to develop and administer Beebe's Lean Process Improvement Program which will oversee and facilitate projects to streamline operations as well as reduce cost and complexity across the organization.
To apply, please email applications directly to cduda@beebehealthcare.org.
Our employees play a pivotal role in our continued success.  Attracting and retaining the best healthcare professionals is Beebe Healthcare's top priority. We offer an excellent patient-focused environment, exciting career opportunities, and leading-edge technology with supportive, progressive leadership. Joining Beebe Healthcare means joining an exciting healthcare team that is deeply committed to the community
Join us to take advantage of our excellent benefits and compensation package.
Please visit our website for more information and detailed job descriptions. www.beebehealthcare.org
Phone: 302-645-3336
Email: cduda@beebehealthcare.org
424 Savannah Road, Lewes, DE 19958
EOE
---

Sr. Process Analyst-Black Belt
The Sr. Process Analyst leads, facilitates, and manages cross-functional process improvement initiatives.  Specifically use: value stream mapping, BAPs (business assessment process) and waterfall analysis to quantify ICW Group waste AND customer pain in order to improve business processes.  Drives enterprise wide Lean and Six Sigma projects to deliver tangible measurements and results in the areas of continuous improvement.
ESSENTIAL FUNCTIONS
– Conduct the required fact gathering and intensive quantitative and qualitative data analysis to document, quantify, and specify process re-engineering efforts.  Conduct studies of operations, workflow processes and develop the most cost efficient or productive way for processes; focus on improving productivity or work methods reducing costs and improving risk management and control (Value Stream Mapping and BAPs).
– Drive adoption of the required processes. Responsible for directing and coordinating business change activities associated with process improvements and system changes to ensure smooth transactions for business unit managers.
– Measure and track the results of the managed projects over time to document the contribution of the CX function
– Serve as a catalyst to identify and recommend improved performance through: capacity planning, resource allocation, work simplification, staff scheduling, service level management, revenue enhancement, organizational design, consolidation, performance measurement systems, training, strategic planning, productivity improvement, and expense control.
– Provide training, guidance, mentorship, and leadership to ensure consistency of approach and quality control for all continuous improvement initiatives in ICW
– Develop and implement management planning and control systems to enhance managerial effectiveness by providing objective, qualitative and quantitative performance indices.
EDUCATION, EXPERIENCE AND SKILLS
Bachelor's Degree in Business, Accounting or Engineering. MBA or other advanced degree preferred or equivalent work experience.
Six Sigma Black Belt Certification
7+ years of experience in managing and implementing process improvement efforts.
Exposure to the development of training curriculums on Lean Six Sigma from awareness through Belt Certification.
Experience using either JMP or Minitab, SAS, SPSS, R, etc.
Experience leading waterfall analysis projects, RTP calculations and DOEs
Knowledge of analytical problem solving tools including Statistical Hypothesis testing, Optimization heuristics, DMAIC, Six Sigma, Simulation, Queuing Analysis
Strong financial acumen with ability to create financial models used to support project selection and determine net project value to the P&L
Driven with a sense of urgency to achieve results
Strong ability to influence without authority.
Strong interpersonal and communication skills.
Excellent presentation abilities.
Ability to work with a high level of independence with strong collaboration and relationship management skills.
In-depth knowledge of transformation acceleration tools (facilitation and change management)
Experience in Statistics, Mathematics, Industrial Engineering, Operations Research, Management Science, Economics, or related field.
Passionate about Continuous Improvement and ability to make others successful
https://rew22.ultipro.com/INS1011/jobboard/NewCandidateExt.aspx?__JobID=2130
---
Save