We are Looking for Six Sigma MBBs Worldwide
6Sigma.us is seeking additional MBB consultants in the US and Globally. Contact us to start the process.
If you are a hiring manager seeking Six Sigma specialists please take a moment and contact us. We can assist with many of your recruiting needs at responsible fees. We have helped others in the time consuming pre-screening process, writing and posting new positions, and can offer full service recruiting if needed.

Post a Six Sigma Job
---

Sr. Process Analyst-Black Belt
The Sr. Process Analyst leads, facilitates, and manages cross-functional process improvement initiatives.  Specifically use: value stream mapping, BAPs (business assessment process) and waterfall analysis to quantify ICW Group waste AND customer pain in order to improve business processes.  Drives enterprise wide Lean and Six Sigma projects to deliver tangible measurements and results in the areas of continuous improvement.
ESSENTIAL FUNCTIONS
– Conduct the required fact gathering and intensive quantitative and qualitative data analysis to document, quantify, and specify process re-engineering efforts.  Conduct studies of operations, workflow processes and develop the most cost efficient or productive way for processes; focus on improving productivity or work methods reducing costs and improving risk management and control (Value Stream Mapping and BAPs).
– Drive adoption of the required processes. Responsible for directing and coordinating business change activities associated with process improvements and system changes to ensure smooth transactions for business unit managers.
– Measure and track the results of the managed projects over time to document the contribution of the CX function
– Serve as a catalyst to identify and recommend improved performance through: capacity planning, resource allocation, work simplification, staff scheduling, service level management, revenue enhancement, organizational design, consolidation, performance measurement systems, training, strategic planning, productivity improvement, and expense control.
– Provide training, guidance, mentorship, and leadership to ensure consistency of approach and quality control for all continuous improvement initiatives in ICW
– Develop and implement management planning and control systems to enhance managerial effectiveness by providing objective, qualitative and quantitative performance indices.
EDUCATION, EXPERIENCE AND SKILLS
Bachelor's Degree in Business, Accounting or Engineering. MBA or other advanced degree preferred or equivalent work experience.
Six Sigma Black Belt Certification
7+ years of experience in managing and implementing process improvement efforts.
Exposure to the development of training curriculums on Lean Six Sigma from awareness through Belt Certification.
Experience using either JMP or Minitab, SAS, SPSS, R, etc.
Experience leading waterfall analysis projects, RTP calculations and DOEs
Knowledge of analytical problem solving tools including Statistical Hypothesis testing, Optimization heuristics, DMAIC, Six Sigma, Simulation, Queuing Analysis
Strong financial acumen with ability to create financial models used to support project selection and determine net project value to the P&L
Driven with a sense of urgency to achieve results
Strong ability to influence without authority.
Strong interpersonal and communication skills.
Excellent presentation abilities.
Ability to work with a high level of independence with strong collaboration and relationship management skills.
In-depth knowledge of transformation acceleration tools (facilitation and change management)
Experience in Statistics, Mathematics, Industrial Engineering, Operations Research, Management Science, Economics, or related field.
Passionate about Continuous Improvement and ability to make others successful
https://rew22.ultipro.com/INS1011/jobboard/NewCandidateExt.aspx?__JobID=2130
---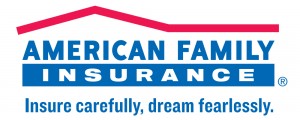 Lean Customer Value Consultant
At American Family Insurance (Fortune 500 Company in Madison, WI), we take pride in inspiring, protecting and restoring dreams. Here, what you do every day makes a real difference in people's lives. Here, passion and purpose fill the halls, and we challenge each other to do and be our best. Here, we believe that how you get results matters just as much as the results themselves. Sound like someplace you'd like to be? Then here is where you belong.
Position Objective:
The Lean Customer Value Consultant creates practices, methods, and tools related to the design and implementation of the American Family lean process management discipline. Coaches business partners to enable employees at all levels to help the company achieve its vision through aligning processes and decision making with customer value drivers. Partners with organizational leaders to identify how best to drive lean process maturity and cultural change within and across value streams.
Position Requires:
Demonstrated experience and expertise in leading process improvement efforts using methodologies such as Lean Management System or Six Sigma.
Demonstrated experience in leading large, cross functional, complex projects.
Demonstrated experience in successfully mentoring others in process improvement techniques.
Extensive knowledge and understanding of business process design, management and measurement.
Applicants apply at www.amfam.com/careers. Job ID is 10676.
---
 
IT Service Improvement Analyst
Company Name      Faegre Baker Daniels
Job Title                     IT Service Improvement Analyst
Department/Practice Group       Technology Planning & Development
Location                     Minneapolis
Company Description
Faegre Baker Daniels is dedicated to serving the legal needs of local, national, and international businesses. From offices in the United States, United Kingdom, and China, our staff of more than 1600 lawyers, consultants, paraprofessionals, administrative and operations professionals provide the expertise necessary to solve complex business challenges and work together to provide an exceptional experience for our clients.
Job Description
FaegreBD is looking to hire an experienced IT Service Improvement Analyst to be an integral part of the firm's commitment to continual service improvement, ensuring that our IT services deliver ever-increasing business value. The IT Service Improvement Analyst will find ways to improve all aspects of the firm's IT operations and will advise teams on best practices to keep the continual service improvement commitment at the forefront of their work. The Analyst will find ways to measure, analyze and report on current levels of efficiency and effectiveness, will recommend and substantiate specific process improvements or organizational change, and will facilitate implementation.
General responsibilities will include, but are not limited to:
• Performance Measurement and Decision Support: Identify critical success factors and key performance indicators in each process and develop methods for collecting, analyzing, summarizing, visualizing and communicating relevant data. Develop reusable and understandable reporting tools. Keep decision makers informed and knowledgeable about business implications.
• Process Improvement: Apply recognized process improvement methodology to identify specific improvements that can be made to the firm's IT services and service management processes. Make formal improvement recommendations with the firm's strategic vision in mind. Advocate for project implementation that provides improvement.
• Process Documentation: Ensure that comprehensive, standardized written and graphical documentation on IT service processes and service management processes are maintained.
• Process Execution: Assist process owners with operational execution and set owners up for success with ongoing process operations.
• Planning: Advise IT leadership on strategic objectives for service improvement.
• Expertise: Act as the IT Service Management methodology expert (especially ITIL).
Job Requirements
• 7 or more years of applicable work experience
• Bachelor's degree; or equivalent experience
• ITIL certification, or willingness and ability to achieve one within the first year
• A record of successful process improvement using a methodology such as Six Sigma, Lean or TQM
• Knowledge of and aptitude for Data Analysis and Data Visualization
Candidates please apply through this link:  https://sjobs.brassring.com/TGWebHost/jobdetails.aspx?partnerid=25727&siteid=5377&AReq=507BR
---

Process Improvement Specialist ($3500 in Relocation)-15010237
Care Site Description   
St. Mary's Medical Center in Grand Junction, Colorado is part of SCL Health System, a faith-based, nonprofit health care organization.
Interested in making a difference? Then check us out. Our rich heritage and mission, and our focus on health care delivery that values person-centered care, excellence and accountability are a winning combination as we bring health — and hope — to our patients.
Fast Facts about St. Mary's and Grand Junction
Grand Junction , Colo. (estab. 1896) Population: 146,000
Awe-inspiring natural beauty and the dramatic red rock landscape of the Colorado National Monument
300+ days of sunshine
Exhilarating outdoor adventures including hiking, camping, biking or skiing on the Grand Mesa
Incredible whitewater rafting on the Colorado River
Hundreds of miles of world-class mountain biking trails
A charming downtown full of great shops, restaurants, art galleries, and more
The heart of Colorado's wine country
Close to world-famous destinations such as Moab, Utah, Telluride, Aspen, and Glenwood Springs
Regional Medical Center serving western Colo. & eastern Utah
2,020 associates, 434 physicians
346 beds (310 are staffed)
Services & Expertise
Cardiac & Vascular Services
CareFlight
Center for Brain & Spine Surgery
Emergency Services
Family Medicine Residency
Level II Trauma Center with Pediatric Commitment
Neonatal Intensive Care
Orthopedics & Spine Center
Primary Stroke Center
Regional Blood Center
Regional Cancer Center
Surgical Specialties incl. minimally invasive & robotics
Women's Health & Childbirth Services
For hospital information, Visit: www.stmarygj.org
For information on our community, Visit: www.visitgrandjunction.com
Description
Calling all Green Belts, Six Sigma, and Process Improvement Specialists!  SCL Health/St. Mary's has an exciting opportunity for PI professionals.
The Performance Improvement Specialist is responsible for driving and integrating Lean process improvement methodology.
PI Specialist assists Lean participants in the development of standardized workflow's, instructions and procedures.
Responsible for the tracking and ensuring progress for process improvement events to ensure completed and documented improvements are realized and maintained.
Training of personnel on quality improvement principles; strategic priorities and mapping systems, cost savings/standardization opportunities within operations.
Demonstrates project leadership skills and ability to train and facilitate multi-functional teams in problem solving, process improvement and development of control plans.
Use Quality Engineering principles, tools and practices to develop and optimize systems and processes that are aligned with the overall business and the quality vision.
Analyze current state workflow and processes and define opportunities.
Identifies improvement opportunities substantiated by metrics to increase adoption and adherence in key departments, customers, optimized process procedures or workflow to gain efficiencies.
Analyzes data through various analysis tools to measure over time the effectiveness and improved efficiencies gained as a result of the change management process.
Supports the implementation of statistically valid and reliable data collection, input, retrieval, analysis and report generation as well as automation of data collection, retrieval and reporting to eliminate waste and duplication of effort.
The information above is for summary purposes, and is not intended to be a comprehensive list of essential functions.
Qualifications
Bachelors degree in Business Administration, Organizational Development or a quantitative science, required.
Experience with change management and project management leadership, tools and techniques, required
Excellent oral and written communication and presentation skills with the ability to effectively adapt content and style to diverse audiences from medical professionals, senior administrative leaders and other employees, required
Strong financial analysis and decision support skills, required
Strong computer skills including master of Microsoft Office Suite, especially Excel, Word and PowerPoint. Additional application required include Microsoft Project, Avega Decision Support, and statistical process control packages.
Comprehensive understanding of business management systems with experience in the business of health care delivery and have previous skill in teaching or coaching leaders without formal authority, preferred.
Prior certification or ability to complete Lean Black Belt training within three years of hire, required
Ability to complete the SCLHS 20 day Lean Sensei training within one year of hire, required
For more information contact:
Michelle Rivera
---
Quality/Risk Manager, Operations East
Employee Type: Regular
Employment duration: Full time
Location: Administration – Toppenish, WA
Offer Relocation?: Yes
Job Code: 3777
Yakima Valley Farm Workers Clinic
Toppenish, WA
Yakima Valley Farm Workers Clinic, a multi-state highly awarded Patient Centered Health Home based in Toppenish, Washington, is seeking a Quality/Risk Manager, Operations East.  This position will lead combined patient safety, quality improvement, accreditation, and risk management initiatives for 11 ambulatory health care sites in Washington and Oregon. To be successful in this role, a strong partnership must be developed with the Quality/Risk Manager, Operations West, and the organization's senior leaders, physicians and staff. Additionally, a successful candidate must be able to recognize, communicate, and support performance improvement activities designed to improve quality outcomes, patient safety and operational efficiency.  The qualified candidate must have experience in leading quality and/or risk management programs in a complex health care setting, and at least one of the following certifications: CPHQ, CPHRM, or CPPS. Lean/Six Sigma certification a plus or able to obtain Black Belt certification within 18 months of hire. This position is based in Toppenish, WA; travel is required.
The person in this role will develop, implement and manage the Quality, Risk Management and Patient Safety Programs for the YVFWC Operations East locations in order to:
Improve patient care and outcomes;
Reduce the risk of adverse outcomes from patient care activities;
Monitor compliance with regulatory and accreditation requirements and standards; and
Reduce and/or mitigate the risk of professional legal liability.
Relocation assistance is available.
QUALIFICATIONS:
Education: Bachelor's degree in a healthcare related field or a combination of college education and clinical experience.
Experience: Five or more years clinical experience and progressive experience in healthcare administration with specific experience in healthcare risk management, quality management and/or patient safety preferred. Experience in an outpatient clinic setting in a large system helpful.
Licenses/Certificates/Registration: RN or other clinical licensure required. Claims adjuster license accepted in lieu of RN. Certification in Risk Management, Quality and/or Patient Safety required. Current Washington State driver's license and proof of automobile liability insurance coverage.
Knowledge/Skills/Abilities Required: Knowledge of risk management theory and concepts, quality management and patient safety principles, methods and techniques. Knowledge of organization performance improvement techniques and tools; high degree of organization; ability to multi-task; and the ability to follow through on projects and tasks, and ability to track processes involving multiple people simultaneously. Knowledge of computers including Microsoft Office (Access, Word, Excel, and PowerPoint) and statistics. Knowledge of people and interpersonal relationship skills. Knowledge of chain of command and communication skills, both verbal and written.
Working at YVFWC
Working at Farm Workers Clinic means being the passionate champion for those who have no voice. It means having the opportunity to work with underserved populations and with peers committed to the same work.
Our mission celebrates diversity. We are committed to equal opportunity employment.
Apply Here: http://www.Click2apply.net/93nmdrkf3b
---
Manager, Public Safety Project Management & Administration
New York University     New York, New York, United States, 10012
Position Summary: The person filling this role will be a key member of the Department of Public Safety Leadership Team, and will play a critical role in projects from strategic conception to hands-on/tactical implementation. The incumbent will be the architect of the department's business review process; oversee HR transactions to support personnel actions; build and monitor the department's budget and expenses; use project management to create platforms for team members to plan initiatives and execute projects; and oversee the implementation of KPI to underscore a culture of continuous operational and process improvement. Position responsibility also includes execution of the day to day administrative operations of the department, to include maintaining organizational rhythm, coordinating and synchronizing staff activities, anticipating and deconflicting, correlating and exploiting opportunities; writing Business Plans to identify ROI and gain approvals; and creating content-rich and compelling scoreboards and presentations to advance department programs and initiatives.
Required Education: Bachelors Degree in business or a related discipline.
Preferred Education: Project Management Professional Certification (PMP®) and Six Sigma Certification. Masters Degree in Business Administration.
Required Experience: 3-4 years' experience supporting the administrative functions of a department in a corporate setting or an equivalent combination of education and experience. Must include experience managing department operations, planning and implementing special events and activities, and collecting and analyzing data. Experience designing and managing websites and monitoring social media presence for the department, as part of a team. Demonstrated ability to implement projects in a team-based environment.
Preferred Experience: Experience with data driven, process focused, best in class, high-performing organizations.
Required Knowledge, Skills, and Abilities: Excellent organizational, communication, interpersonal, and analytical skills. Ability to communicate sensitive information verbally, in writing and through clear and succinct presentations to individuals at all levels. Ability to take initiative and manage/conclude a variety of tasks and projects simultaneously. Ability to generate creative ideas and work independently. Ability to act in a professional and confidential manner with all levels of employees and outside groups and effectively respond to simultaneous requests and projects. Ability to build and manage budgets. Knowledge of advanced functions for MS Office applications (Word, Excel, Access, PowerPoint).
Preferred Knowledge, Skills, and Abilities: Business Acumen. Agility and versatility within an array of business functions.
NYU offers a highly competitive benefits package including medical, dental, and vision insurance; 403(b) retirement plan; tuition remission; disability and life insurance; mortgage programs; adoption assistance; dependent coverage; flexible spending accounts; commuter benefits; gym discounts; an employee assistance program and more. To learn more about benefits for full-time administrators or professionals at NYU, please visit http://www.nyu.edu/employees/benefit/full-time/Administrators-Professionals-Code-100.html
Quicklink for Posting: www.nyu.edu/about/careers-at-nyu.html
EOE/AA/Minorities/Females/Vet/Disabled/Sexual Orientation/Gender Identity
Apply Here: http://www.Click2apply.net/3ky77qwjhx
---
Business Process Specialist (Lean Leader/Black Belt)
Full Time opportunities in Philadelphia, PA & Boston, MA
ERT is the leading cloud platform solutions provider that captures quality efficacy and safety endpoints, harmonizes data from any clinical source system, and delivers real-time insights for optimum trial performance – innovating better health for over 40 years and tomorrow. ERT's combination of technology, services, and consulting increases the accuracy and reliability of patient data and improves the efficiency of the clinical development process throughout the product lifecycle.  ERT provides sponsors and CROs with the most widely deployed solutions in centralized Cardiac Safety, Respiratory, Suicide Risk Assessment, and Clinical Outcome Assessments (COAs including patient, clinician, and observer reported outcomes).  ERT is a global organization with headquarters in Philadelphia, PA and offices throughout the U.S., U.K., Japan, and Germany.
The Business Process Specialist (Lean Leader/ Black Belt) will provide leadership for the Global ERT  Simplification initiative focused on improving overall quality, reducing cycle-time, and operating cost in key process areas such as study operations, proposal generation, product development, general service delivery and logistics including inventory & production area.  This position is responsible for driving a data driven culture throughout the entire organization, using Lean & DMAIC methodologies to improve organizational capability.  Manage / drive multiple programs across functions as well as integrate processes with all acquisitions and serve as a recognized expert / resource across the global organization. This program will utilize both Lean and Six Sigma tools such as Value Stream Mapping, Kaizen, DFR, DFS, DOE, robust software design principles (using Agile methodology), HALT/HAST, 5S, standard work principles, Jidoka, and Heijunka to ultimately reduce customer facing process cycle-time, improve service and process quality, drive productivity, reduce inventory, and ensure compliance.
ESSENTIAL DUTIES AND RESPONSIBILITIES:
Identify and implement continuous improvement activities for the Global ERT  team including:
Process simplification that results in overall quotation, study execution, product development cycle-time reduction, and production & logistics.
Work with the organization to move toward an Agile apps methodology for development including implementing set based design and Lean-Start-up principles across the organization.
Create standardized design processes across programs and global teams that ensure compliance while reducing variation
Serve as the leader for integration of all key processes for acquisitions
Serve as a change agent by stimulating, communicating and institutionalizing simplification initiatives
Teach, train, coach and mentor the team in the use of Lean Six Sigma methodology.
Serve as the expert resource to the business on Lean Six Sigma philosophy, theory, and application tools/tactics.
Seek, share and institutionalize best practices across all of ERT.
Serve as an assistant in ERT Futional Lean Leader/Black Belt certification program.
Reduce and maintain a minimum and viable inventory level to support the business need without sacrificing on time delivery.
QUALIFICATIONS AND SKILLS NEEDED:
Bachelor's degree in Industrial or Manufacturing Engineering from an accredited university or college required
At least 5-8 years of experience in simplification and process improvement within a services business
Lean/Black Belt certification is preferred
Positive attitude, open minded, and willing to learn new techniques and invest the time necessary
Organized, team player, and persistence
Executive level presentation skills
Change agent with strong credibility and influence in the organization
Demonstrated ability to motivate others and achieve results
Strong analytical and quantitative skills
Strong oral and written communication skills
Strong interpersonal and leadership skills
In depth knowledge on different Lean Six Sigma tools (i.e. supermarket, pull, sampling size) and how to apply them.
Ability to solve problems and break down barriers – for the good of the company not for the individual, and comfortable to challenge the status quo
Have capacity to articulate lean principles
Additional leadership experience in the areas of operations, manufacturing and quality is preferred
  We offer a competitive salary, excellent benefits and a stimulating work environment.      Learn more and apply online at: www.ert.com/careers .
Experience our unique culture and people. Please watch our video       here: http://www.ert.com/careers/life-at-ert/
We are an equal opportunity employer and all qualified applicants will receive consideration for employment without regard to race, color, religion, sex, national origin, disability status, protected veteran status, or any other characteristic protected by law.
---
Save