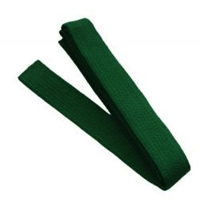 SixSigma.us offers an internationally recognized Six Sigma Green Belt training and certification program. As part of our four week Black Belt option, our Green Belt program may be taken alone or as the first step to earning your Black Belt. In fact, SixSigma.us was the first organization to offer a program that allowed students with no prior experience to complete the Green Belt and Black Belt programs consecutively to earn a Black Belt certification that is internationally recognized. An added benefit of this option is the ability for individuals from the same company to complete the training together even if they are going toward different belt levels. This format promotes synergy and encourages groups to work together. In addition, the programs provide the flexibility to mix and match locations. In addition, we provide traditional classroom program and onsite options, including Champion programs that are designed for executives beginning the Six Sigma implementation process.
Six Sigma Green Belt Training and Certification (This is the first two weeks of the four week Black Belt) If you are combining our Green and Black Belt programs please first select your desired Green Belt location and then select your desired Black Belt after Green Belt location. Use the coupon code of BB1300 to reduce your total price to $6500.
Course Topics:
Week 1
Six Sigma Introduction
Six Sigma Project Definition
Project Selection Process
Six Sigma Deployment
Process Mapping
Input Prioritization Tools
Failure Mode Effect Analysis
Minitab 17 Introduction

Measurement Systems
Capability Analysis
Sample Size Selection
Statistical Process Control
Process Control Plan
Integration of Lean
Project Plan & Deliverable
Project Reviews
Homework
Week 2
Week 1 Review in Class Project
Advanced Graphical Analysis
Multi-Vari Planning
Variation Trees and Funneling
Hypothesis Testing
Central Limit Theorem
Statistical Analysis Roadmap
Test for Mean with t-test

One Way ANOVA
Nonmanufacturing Applications
Correlation and Regression
Multi-Vari Analysis
Process Control Plan
Project Plan & Deliverable
Project Reviews
Final Exam
Six Sigma Green Belt – Classroom Training
Added Benefits
Morning and afternoon snack provided each day
At most locations a simple lunch will be provided every day excluding Friday
Student manuals provided that are professional quality and laser Color printed
Exercises which are fun, entertaining, and informative
Enjoyable educational atmosphere
Exclusive Benefits of Our Six Sigma Green Belt Training
Every course is taught by a Master Black Belt instructor with real world knowledge and extensive project experience
The Master Black Belt will provide support and project consultation during each week of class
Students will receive initial project assistance before the first week of the class for up to two hours, this would include remote contact by email or phone
In addition, students will receive an additional two hours of project assistance by phone or email during the one month period between each week of class
SixSigma.us Green Belt program includes project review and certification
Students receive two certificates. One certificate for successfully completing the training, and another certificate for successfully completing a live project which will designate the individuals as an internationally recognized Six Sigma Green Belt
SixSigma.us provides valuable data files and templates that may be kept by the student and used for projects for certification and other projects in the future
Samples of Basic Projects
Generic Project Charter examples
On-site Consulting services offered at a special rate for all participating students
SixSigma.us is proud to offer CEUS and PDUs for our training programs. We have gone through extensive reviews from both IACET and PMI. As a result, we are approved by IACET to offer 6.8 CEUs for our Green Belt for the successful completion of all training and exams. We are also an approved provider of PMI, which allows us to offer 60 PDU's upon successful completion of all training and exams required for the Green Belt.
Would you like an Adobe PDF that you can print with this information? Just sent an email to greenbelt@6sigma.us and be sure to put "Green Belt" in the subject line.

Find a Location