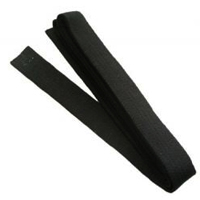 The four week Black Belt program was first offered by SixSigma.us as a way for individuals with no prior experience to pursue a Six Sigma Black Belt certification. The course requires four weeks of training. The first two weeks are Green Belt with the second two weeks consisting of the Black Belt after Green Belt. We developed this format, so individuals from the same company could attend the training together. This improves the synergy within the organization, but also encourages more flexibility. If your organization is in the deployment phase, we provide a variety of onsite programs, including Six Sigma Champion courses that are geared toward executives.
Six Sigma Black Belt Course Topics – (Must complete Green Belt Training prior to enrollment) If you are combining our Green and Black Belt programs please first select your desired Green Belt location and then select your desired Black Belt after Green Belt location. Use the coupon code of BB1300 to reduce your total price to $6500.
Week 3 Six Sigma 4 Week Black Belt & Black Belt after Green Belt Topics
Week 1 and 2 Review Project
Multiple Regression
Advanced Multi-Vari
Attribute Measurements
Attribute Measurement Systems
Sample Size Calculations
Six Sigma for Service
Managing Change

Introduction to DOE
Full Factorial Experiments
Full Factorial Simulations
Fractional Factorials Designs
DOE Sample Size Selection
In class DOE Project
Project Planning & Deliverables
Project Reviews Measurement
Week 4 Six Sigma 4 Week Black Belt & Black Belt after Green Belt Topics
Design of Experiments Review
Blocking in Experiments
General Factorial Experiments
Six Sigma Residual Analysis
Non-Normal Data – Transformations
Non-Normal Data in Experiments
Sequential Experimentation
Response Optimization Designs
Multiple Response Optimization
Transactional Improvements

Simulations for Improvement
Applied Experimentation
Statistical Process Control
Mistake Proofing
Control Methods
Project Closure and Synergy
Class Project
Project Reviews
Final Exam
Six Sigma Black Belt – Classroom Training
Added Benefits
Snack each Morning and afternoon
Light Lunch every day except Friday (most sites) at most locations
Professionally printed Color Laser student notebooks
Entertaining and interesting individual and group exercises
Enjoyable learning environment
Black Belt Training Features
All course leaders are Master Black Belts with extensive project knowledge and real world experience
Each week of class includes support and project consultation with Master Black Belt
Two hours of initial project assistance prior to first week of class by phone or email included
Two hours of initial project assistance by phone or email included between each week of class
Six Sigma Black Belt project certification review
Certificate issued after students project is accepted
SixSigma.us generic templates and data files included
Basic Six Sigma Project examples included
All-purpose Project Charter models
MINITAB macros that make tedious jobs easier and improve the quality of graphics
A Design Experiment Reference Manual
Design Experiment Program (Trial version)
Black Belt project review and certification
Discounted rates available for On-site Consulting
Minitab 16 instruction
As an approved provider for IACET and PMI, SixSigma.us is authorized to issue 6.4 CEU's and 60 PDU's, respectively, for students that successfully complete all training and required exams.
The four week Six Sigma Black Belt provides 13.2 CEU's and 120 PDU's.
This material is available in an Adobe PDF that may be printed. To receive a copy, please send an email with "Black Belt" in the subject line to blackbelt@6sigma.us

Find a Location