6Sigma.us' Lean Sensei is the final step in our journey towards becoming a Lean Sensei. This program is offered both onsite at your location and via public open registration classes. Our next Lean Sensei program is scheduled in Downtown Chicago on October 28-31, 2019. We will be adding programs throughout the U.S. and in some locations around the world. To find a public program near you click here. If you are sending more than ten employees to a training session, look into our onsite programs.
"Lean Sensei" Certification Program (Consists of 32 Hours conducted over 4 Days of Classes)
Must complete Lean Master certification prior to enrollment
Must complete at least 7 Projects (Lean Projects, Kaizen events, DMAIC) (If you have questions regarding the project requirements, please contact us.)

3 of these should be completed prior to enrollment

Mentored facilitators on at least 3 Projects (Lean Projects, Kaizen Events, DMAIC)
Completed a Value Stream Assessment prior to enrollment
Open Registration Fee: $3200 for each Student (Group discounts are available)
Register for the Lean Master and Lean Sensei at the same time to get $1600 off of the regular price
Onsite Rates Will Vary
* The training for this program is available for manufacturing and service (transactional) based companies. The agenda and examples for both options are available.
Topics covered:
Demand Management
Portfolio Management and Reporting
Conflict Management
Change Leadership/Change Management
Upon completion of this program, students should:
be in a position to become the "right hand" of top management on all things Lean
possess expert skills necessary to utilize Lean methodologies and figures to decrease expenses, reduce cycle times, increase volume, and improve production in Service, Supply Chain, Manufacturing, and Operations
be able to expand their abilities as professionals so that they are able to share their unique projects, perspectives, and experience
be able to provide direction, analysis, and reporting for projects and how they tie to organizational strategic initiatives
know the fundamentals of change leadership/change management and how to overcome opposition to spearhead a successful deployment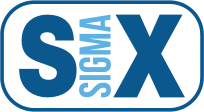 Register Now